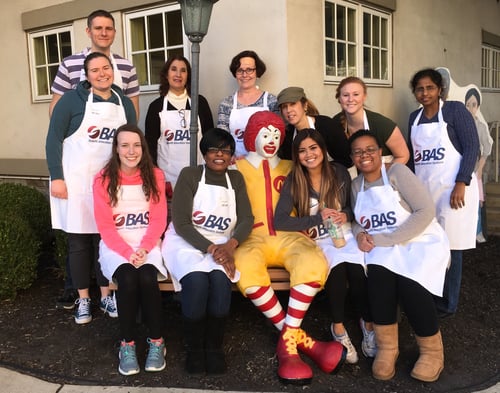 As part of Benefit Allocation System's focus on Community Service, BAS participated in the Guest Chef Program at one of the Ronald McDonald Houses in the Philadelphia Chapter. On Sunday, March 5th, BAS employees and family members prepared and cooked dinner that included a main entrée, side dishes, salad dishes and desserts for 35-40 families staying at the Front and Erie Ronald McDonald House.
The Ronald McDonald House Charities, "RHMC", began in 1974 and has created programs that strengthen families during difficult times. Core programs include Ronald McDonald Houses, Ronald McDonald Family Rooms, and Ronald McDonald Care Mobiles that can be found in more than 63 countries and regions across the globe. RMHC provides vital resources and care to children and their families being served by leading hospitals. Their network of local Chapters has been making children happier and healthier by keeping families close and giving them a place to rest and refresh.
The Guest Chef Program was definitely a success for BAS and many thanks to BAS employee, Julie Nesmith, for leading the service event. "Team work of our staff in and out of the office continues to lead to successful outcomes as recently seen with the Ronald McDonald's Guest Chef event. It was a great experience for us and the families. Everyone took away something special from the evening," Nesmith said. Many families that had attended the dinner were very grateful and thanked the BAS team for a delicious meal.
Below are some pictures of BAS employees and family members prepping and serving dinner.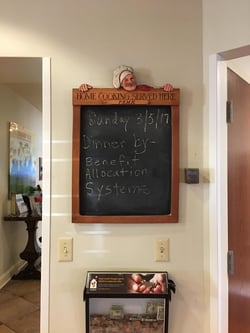 .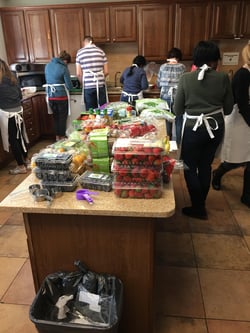 .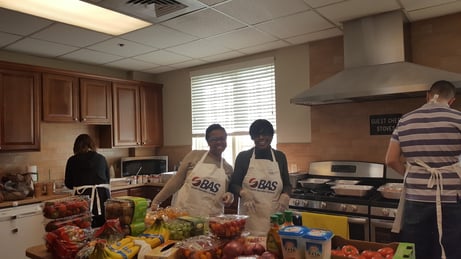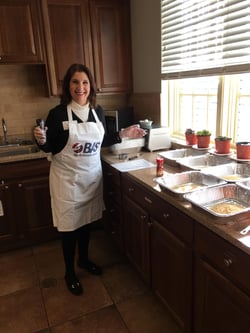 .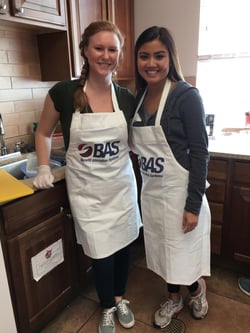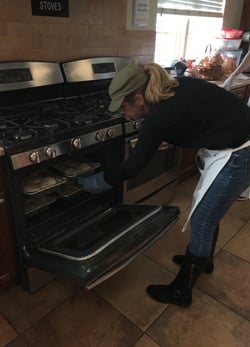 .