The Portfolio Application provides client administrators and employees with a document & file sharing and storage platform within the secure confines of MyEnroll.
Documents and files are uploaded via https encryption and can only be shared among a client's active users.
BAS offers Standard, Complete and Ultimate packages for the Portfolio Application. A chart of the features included for each package is set forth below.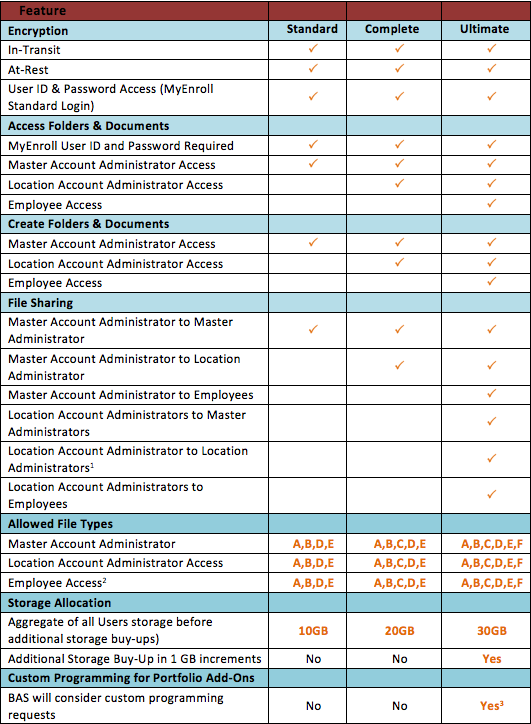 Feature Notes
Location Administrator to Location Administrator within a single Location

File Types (A) Word, (B) Excel, (C) PowerPoint, (D) PDF, (E) CSV, (F) TXT

BAS will consider programming requests for additional fee.
For more information on the Portfolio Application or for pricing details please contact us at Solutions@BASusa.com.